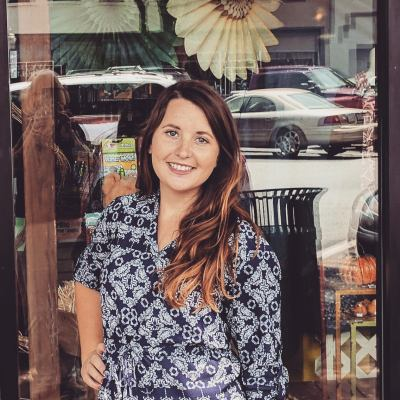 Katie Brooks Smart
PharmD, Longterm Care/Compounding Manager
Katie joined the Smith's Drugs of Forest Pharmacy staff as a 2017 graduate of the Wingate University School of Pharmacy. She had actually done one of her college internships with the Smith's staff and the "family" environment would be the right fit for her. Katie attended and graduated from Burns High School before completing her Doctor of Pharmacology at Wingate University in May 2017. Prior to working with us, Katie has been employed as a Pharmacy Intern and Pharmacy Technician at CVS and has been the Scheduling Manager at Cleveland Eyecare. She graduated Cum Laude and was awarded the CPFI Scholarship.
Katie's career goals include becoming BPS Certified in Geriatric Care. "Helping people understand their medications and healthcare status so they can achieve better overall health" is the thing she likes best about being a Pharmacist.
Katie spends most of her time working in the Smith's Drugs of Forest City Long-Term Care Pharmacy, but when not at work you'll find her boating at Lake James; gardening; doing DIY projects; and hiking with her dogs.
Stop by to see Katie if you need any health and wellness information or a vaccination. She'll be happy to help.