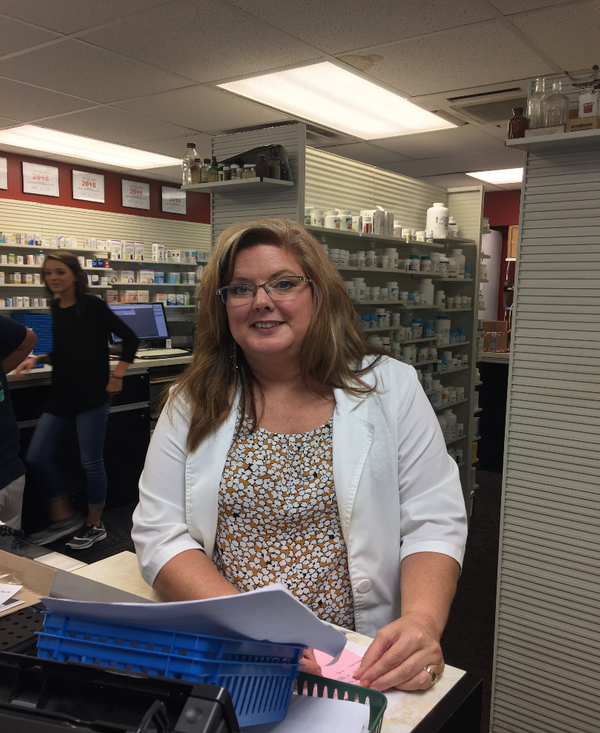 Teresa H. Durham
Pharmacist
Teresa Durham grew up in nearby Polk County and graduated from Polk Central High School before heading off to UNC Chapel Hill for Pharmacy School. She has been a Pharmacist at Smith's Drugs of Forest City since April 2004. Prior to joining our staff, Teresa had experience working in some of the corporate pharmacy organizations including Revco and Wal-Mart. If you ask her, we're sure she'll tell you that working in a small, family-owned pharmacy environment is certainly a good place to be.
Teresa loves to travel to different countries, spend time outdoors gardening and reading in her spare time.
Her personal goals for her professional life are to "stay up to date on the latest trends and services in pharmacy and to always help patients."
The thing she likes most about her job at Smith's Drugs Pharmacy is "helping patients be healthy."
Teresa will be happy to help in any way she can to meet your health and pharmacy needs.